Are you drowning in the day-to-day tasks? Here are our favourite free tools to help you manage your business tasks and to-do list.
Running a business can pull you into a million directions but there are many tools to keep you long task list in check.
When choosing from the extensive ways to manage this, here are my tips:
Keep it as simple as you can get away with. Technology tools work best when they compliment your processes, and not get in the way. The shorter the learning curve, the more likely you will be to adapt them into your business.
Use the tools that solve for problems. It might be tempting to fall for the latest innovative tools, but only if it solves for the problem you are trying to solve.
Get your team on board with you! There is no point for the director of the business to be the only one using a task tool. Make sure everyone that needs to contribute to the goals of the business is onboard. This starts right with the planning phase!
1. Simple Google Chrome extension – Momentum Dash
If Google Chrome is your browser of choice, then you are in luck! There are some great extensions that can keep you on track to manage your tasks. I use this extension Momentum, in particular for those day-to-day tasks that can slip you mind. It's my replacement of the post-it note!
Not only does this greet you every morning, personally, and with an amazing image, it shows you the focus for the day.  A simple option in the bottom right gives you the option to put today's tasks in for you to remember. Everytime you need a reminder, for what you were 'meant' to achieve for the day, just open you browser to a new tab!
Benefits
Integrated into your browser, so you don't have to remember to go into it
Calm imagery sets the mind for the day.
Simple to use, with one main call to action to keep you focussed
Premium features are low cost, when you are ready to take to next level. You can integrate into the below project tool Asana! Keep reading…
Perfect for?
A business owner or employee that wants to start simple. Someone that is easily distracted and needs a reminder of a few key tasks a day. Perfect to set in the morning over your coffee.
2. Project Management Tools – Asana
Asana is my project management tool of choice, but there are so many on the market. Comparable alternatives are Trello, Monday.com and Basecamp – all great alternatives! I have just found I can get so much out of the free version of Asana that I've stuck with it. There are some enhanced features that come with the premium model, but I feel that if you get to that place, it will be more than worth the value. I am a huge advocate for paying for good software, and it's an easy choice to make when the value to your business far outweighs the cost.
Benefits
Cloud Software, to use on all devices including mobile
Integration with other software
Full project management capabilities, and templates
Kanban style plus task list style
improve team communication and accountability
Perfect for?
This is more advanced and feature rich. This is for a business that wants to move beyond simple. It's a great 'free' tool to get up and running, and you will love this so much that you will be enticed to a premium upgrade in no time. But even the premium version gives a lot of bang for your buck! I think the value added to your business will far outweigh the costs.
3. Microsoft Tools as part of your Office Suite – To-Do List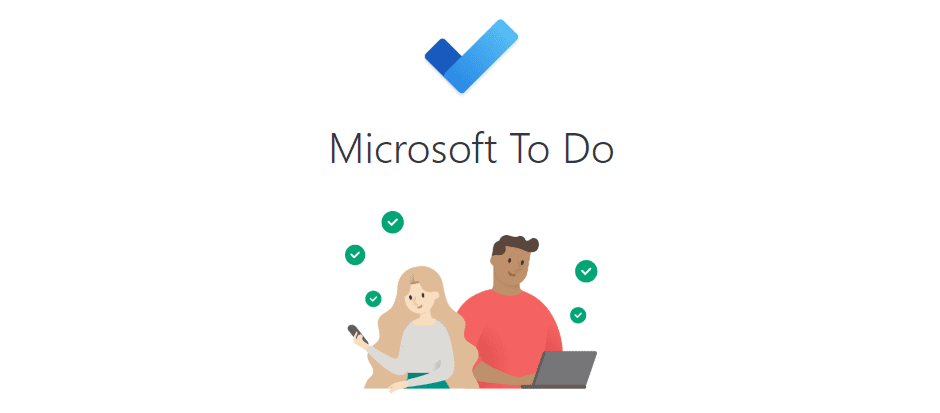 Benefits
Integrated with the Office 365 suite, including the Outlook Task Management system
Invite others to sync lists and collaborate on tasks
Can switch your lists between business and personal and use across your devices
Comfort in a global company in Microsoft
Perfect for?
Heavy users of Microsoft Office 365, who want a simple interface across devices. Ideal sit side-by-side with your personal life for those of us that have to multi-task big time.